TAT® (Telomere Analysis Technology) service was performed by LIFE LENGTH S.L. in Spain — World Leader in Advanced and Accurate Telomere Measurement
• Independent Authoritative Third-Party Testing Lab
• U.S. Federal CLIA certified / ISO 15189 internationally accredited
• The only company to measure percentage of short telomere
• Trusted by over 1,000 doctors

• The TAT® test includes: TAT® test collection kit + anonymous optional online questionnaire + free shipping
• Follow the instructions in the collection kit, go to the clinic nearby, take a blood-drawing, and send the blood sample back to LIFE LENGTH S.L. in Spain without paying the freight
• The TAT® test service is available for most areas of the following 27 countries in Europe now:
Austria, Czech Republic, Germany, Latvia, Poland, Spain, Belgium, Denmark, Greece, Lithuania, Portugal, United Kingdom, Bulgaria, Estonia, Hungary, Luxembourg, Romania, Croatia, Finland, Ireland, Malta, Slovakia, Cyprus, France, Italy, Netherlands, Slovenia
If you are not sure whether the blood sample can be delivered to the Lab in Spain (
Lab address: 28010 Madrid, Spain
) within 48 hours from your address, please click
here
to check in advance.
From: 81739 Munich, Germany (Your address)
To: 28010 Madrid, Spain (Lab address)
(Click on the picture to enlarge)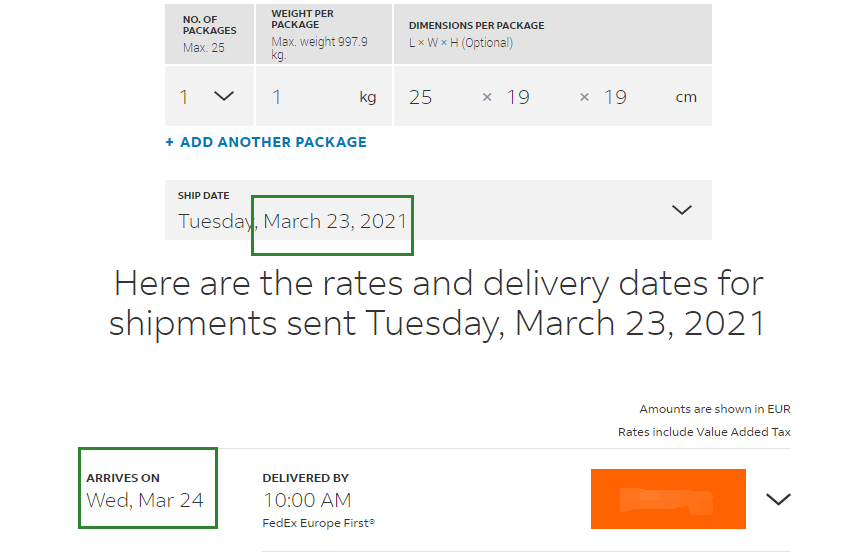 Or you could send your information (city, accurate zip code, and country) to service@telo-pro.com. We are pleasant to check for you in advance.